Discover
talents

, train

pros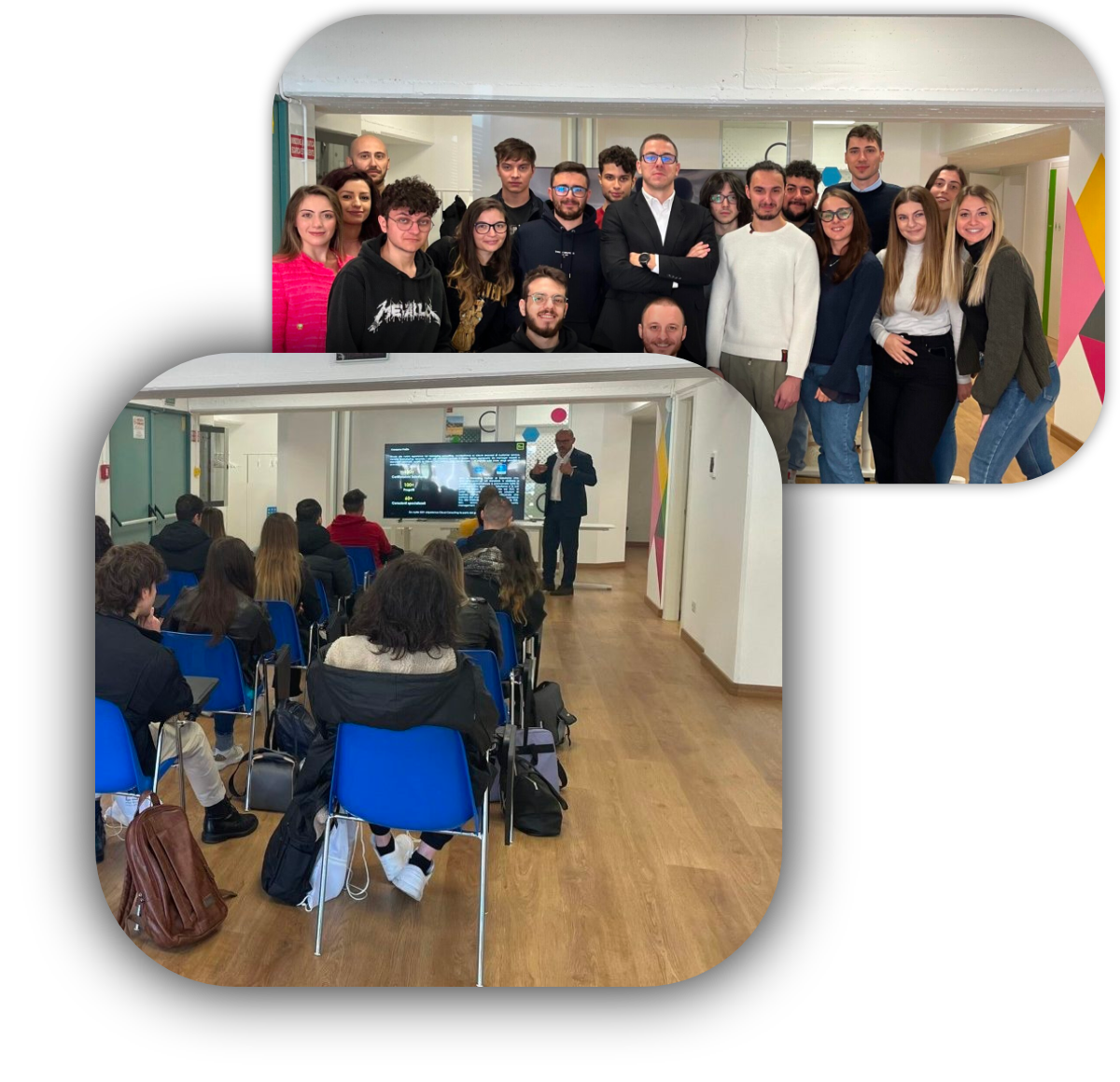 OUR ACADEMY
The best way to enter
Salesforce
XCC's Salesforce Academy aims to be the reference point in Italy for Salesforce training, offering a comprehensive program dedicated to students, companies, and professionals.
XCC is Salesforce Consulting Partner that recognizes our high standards, enabling us to design, customize, and promote all the potential that comes from Salesforce and its main clouds. This means being able to implement and develop integrated and multi-channel digital business solutions that start from the CRM cloud world and expand into marketing automation for B2B, B2C, e-commerce, retail, and community management. 
XCC's Salesforce Academy in Basilicata has received two important awards. From Sviluppo Basilicata and Regione Basilicata for choosing to share a path of educational and professional growth and for contributing to making the dreams of some young people from Basilicata a reality. From Salesforce, the Community Impact Partner , for making a significant contribution to the ESG theme and for the volunteer initiatives carried out at the EMEA level.
Contact us
Invest in your future
Academy schedulate
Al momento non abbiamo Academy schedulate